Bonhams is pleased to announce that as part of its Annual Scottish Sale in August it will be offering an outstanding collection of paintings by the Scottish Colourists. Works by all the major artists of the Colourist movement are featured, including 'Peony Roses',an important picture by S J Peploe, estimated at between £300,000 and 500,000.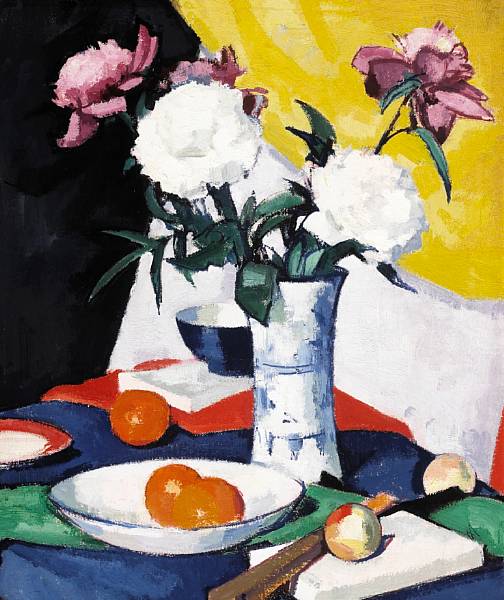 In recognition of the special nature of the occasion this year's Scottish Sale will be held in two parts. Part I will feature Furniture, Books, Works of Art, Silver, Jewellery, Ceramics, Glass, Arms and Armourand will take place over 3 days 16- 18 August inclusive.
Part II, to be held on 31st August, will consist of an evening sale of Fine Scottish Paintings including the Colourists works which will be sold at the beginning of the auction at 6.00 p.m.
Bonhams is the only international auction house to sell Scottish art in Scotland. The Managing Director of Bonhams Scotland, Miranda Grant, said, "I'm delighted that we are able to offer so many wonderful paintings by some of Scotland's greatest artists. It is many years since there has been an auction of this depth and quality in Scotland and it is a real privilege to be entrusted with a sale of this importance."
Many of the Colourist works have been consigned from an overseas private collection. In addition to Peploe's 'Peony Roses', other outstanding works to be auctioned include 'Blue Studio George Street' by F C B Cadell, (est £200,000-300,000), 'The White Room' also by Cadell (est £200,000-300,000), Peploe's 'Still Life with Flowers, Fruit and Fan' (est £200,00-300,000) and 'At the Milliners, Paris' by John Duncan Fergusson (£180,000 – 250,000).
For further sale information please go to www.bonhams.com/scotland/